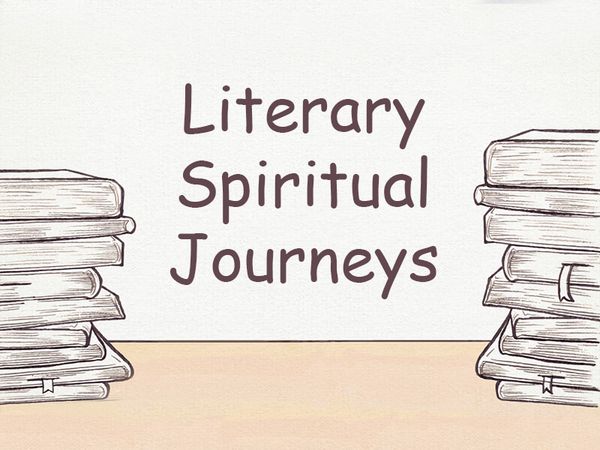 Here are several books, which contain true spiritual journeys and each of these outstanding works can alter your perception on life.
Siddhartha
This book written by Hermann Hesse is one of greatest works about the struggle to achieve spiritual enlightenment. Siddhartha tells a wonderful story about the Brahmin boy who decides to leave the comfortable way of life with his wealthy family in order to reach illumination. A boy has a friend Govinda, who wants to follow the Buddha. Siddhartha realizes that he has to travel his own path. The author suggests that the spiritual journey does not prevent one from living. With time, Siddhartha falls in love, achieves wealth and position. But as soon as he realizes the futility of these things, he feels despair. Only when the main character reconnects with the inner part of himself, he finds a real salvation.
The Duino Elegies
This book by Rainer Maria Rilke is considered as the peak of both the poet's work and his spiritual life. It expresses the author's struggle with existence and his belief in the transformative power of suffering.
In this work, Rilke asks the eternal question, "For what do we live?" The writer is convinced that a man lives to strengthen his soul. In the book, author persuades readers to use their suffering to draw nearer to God. He is sure that people must kneel to their suffering in the way, which allows them to become more receptive of higher worlds.
The Razor's Edge
The main character of this book written by Somerset Maugham, Larry Darrell, is the quintessential seeker. When his world breaks up because of war, he is forced to leave his friends and set off for Paris. He does not know what he is looking for, but he knows that if he wants to find his way forward, he should not be interested in such things as job and marriage. The hero does not find answers to his searches in Paris and decides to go to Germany, and then to India in order to find a spiritual practice, which eventually leads to enlightenment.
The Complete Poems of Emily Dickinson
This is one of the richest literature records of a soul's aspiration to know God. The author of this work grew up in a strong Calvinist household, but very soon, she drew away from the church, which was too strict and dogmatic to lead her to God. Emily finds God in the nature. However, just like most spiritual seekers, she was hesitating. The strength of her quest lay in the transparency of those doubts and in the certainty of her beliefs.
Related Blog Posts from category "Writing Help"
FREE Extras:
FREE revision (within 2 days)
FREE title page
FREE bibliography
FREE outline (on request)
FREE e-mail delivery
FREE formatting
We Guarantee:
Quality research and writing
24/7/365 Live support
MA, BA, and PhD degree writers
100% Confidentiality
No hidden charges
Never resold works
Complete authenticity
Paper Format:
12 pt. Times New Roman
Double-spaced/Single-spaced papers
1 inch margins
Any citation style
Up-to-date sources only
Fully referenced papers