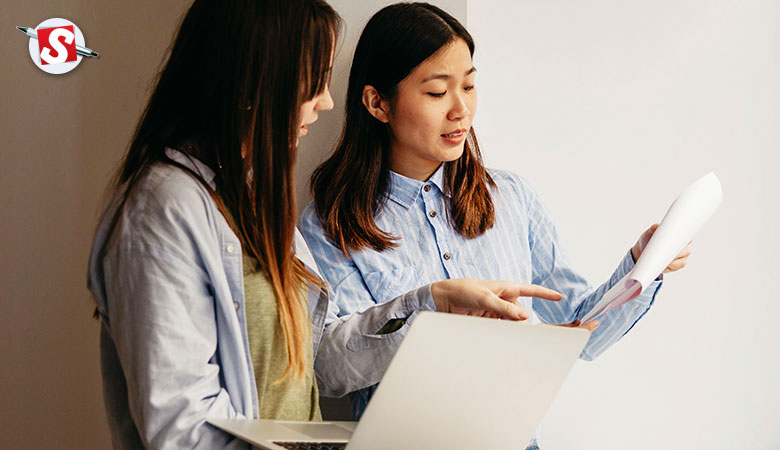 This article aims to assist you in writing a discussion paper. First of all, we should realize that this type of essays requires the following steps:
Choose a topic. It is a common practice for every kind of articles – to select a theme. However, selecting the item for discussion paper is much more significant, than in other cases. It is due to the necessity to consider various thoughts and arguments in your writing. Therefore, be sure that it will not be a problem to find truthful and valid information according to your theme. Besides, try to choose some topics you admire. Thus, it will be more pleasant to work on this paper for you.
Make a plan. First of all, you should find, collect, and analyze all possible information on your topic. Now you can make a plan for your discussion paper. Write down the skeleton of your future essay. Define what you want to say in each part of your article writing a detailed plan for each of them. Thus, your paper will be well-structured and logical, and you will avoid such problems as repetition, inaccuracy, and illogicality.
Discussion Paper Structure
A discussion paper also has a three-level general structure. It consists of the introduction, the main body, and the conclusion.
Introduction
You should mention and describe your issue here. Try to answer why it is essential to consider precisely this problem. Also, you may point out readers' attention to some significant facts or information; they need to know before reading your paper. It is evident that there is no general and right introduction structure. Therefore, your introduction can include:
present own opinion – the answer to your problem.
provide background knowledge of the issue.
represent and explain some problematic concepts or terms, readers should be familiar with before reading your paper to understand all its arguments and results.
Main Body
It is the central chapter of a discussion paper. Here, you should present various arguments equally. Try to show this discussion among different authors and point out their similarities and differences. It should be equal numbers of evidence, for instance, three arguments "for" and three arguments "against." Also, it is an excellent strategy to start with the weakest argumentation and finish with the strongest one. The next step and the main one is to express your thoughts. Based on all arguments, you should write own opinion on your theme. You can only partially agree with both cases and provide your argumentation for your views and beliefs. It will make your paper a professional one.
Conclusion
The last chapter aims to focus readers on the most cogent arguments and to summarize all information including your point of view. Thus, it is the last chance to represent your thoughts according to the chosen topic and convince your readers.
To sum up, you should be ready to explain in your introduction why a chosen topic is mattering for all humanity, be well familiar with different thoughts according to the selected theme and present your own, make a convincing and robust conclusion.
Related Blog Posts from category "Academic Life"
FREE Extras:
FREE revision (within 2 days)
FREE title page
FREE bibliography
FREE outline (on request)
FREE e-mail delivery
FREE formatting
We Guarantee:
Quality research and writing
24/7/365 Live support
MA, BA, and PhD degree writers
100% Confidentiality
No hidden charges
Never resold works
Complete authenticity
Paper Format:
12 pt. Times New Roman
Double-spaced/Single-spaced papers
1 inch margins
Any citation style
Up-to-date sources only
Fully referenced papers