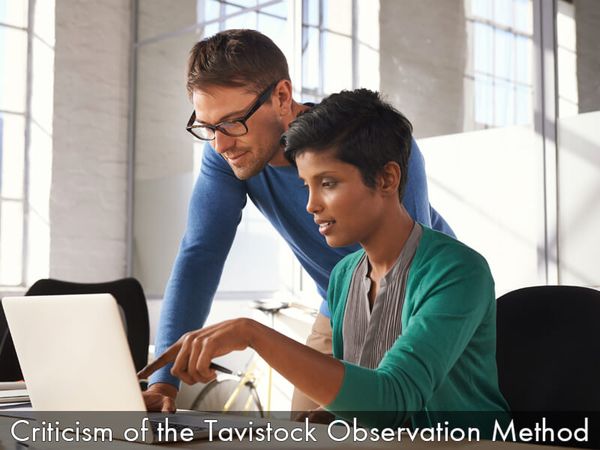 The Tavistock method of observation appeared in Great Britain, but lately, it becomes popular within the whole world. This model gives a great opportunity to investigate the influence of different external and internal factors on the development of children. The human relation in case of early child development means more than just a physical data.
Lisa Miller and Ether Bick, the founders of the Tavistock Clinic, developed general principles and revealed a parallel between clinic practices and infant observations. Miller distinguished Tavistock method from other models of intervention. Bick developed the idea of observing infants within their family environment since birth till the age of two. It means that the observer should visit the newborn in his or her family surrounding. It usually happens twice a week. The main principle is to remain neutral during those visits. The observer should focus on mother-infant relations during his/her visits.
The Tavistock Clinic also presents and applies many other practices, not only child observations. It also includes training, teaching, working with parents, infants and young children. Miller worked in the clinic until her retirement in 2004.
Bick's method was mainly focused on mother and child's observation, but now, the sphere of its application has become popular and is used even in the organizational life.
This method is all about learning how the emotional sphere of infant development influence his or her life. However, such factors as social identity, gender, race and social position of the family also influence child's development. Observation in the family allows clearly noticing particular details of child's physical, social or emotional state. Such kind of practice may prevent serious psychological deviations of a child.
The tavistock Observation Method is a model, which is based on the psychoanalytical approach. It makes possible to investigate relations between the mother and the child and resolve possible problems on early stages.
Nevertheless, this method was criticized by Andre Green, a French therapist. He stated that the method creates a danger for the normal infant development because the observer focuses on the child's emotional state more than on the child him/herself.
The Tavistock method has its pros and cons. On the one hand, it is a new practice, which allows avoiding any traumas, problems and complexes on the early stages of child's development. On the other hand, it's a passive and subjective observation, which may contain mistakes and misdiagnosis.
Related Blog Posts from category "Education"
FREE Extras:
FREE revision (within 2 days)
FREE title page
FREE bibliography
FREE outline (on request)
FREE e-mail delivery
FREE formatting
We Guarantee:
Quality research and writing
24/7/365 Live support
MA, BA, and PhD degree writers
100% Confidentiality
No hidden charges
Never resold works
Complete authenticity
Paper Format:
12 pt. Times New Roman
Double-spaced/Single-spaced papers
1 inch margins
Any citation style
Up-to-date sources only
Fully referenced papers