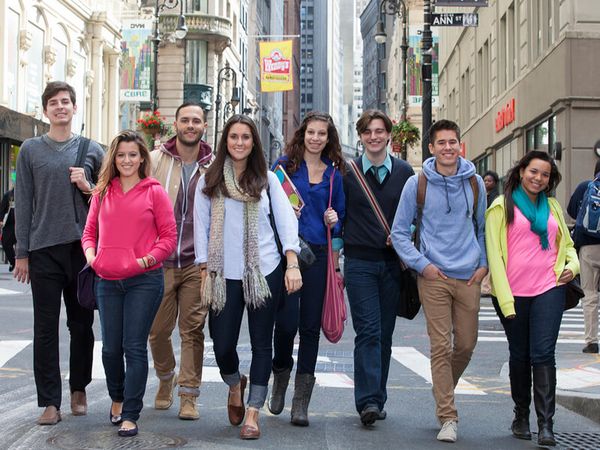 What is ambition from the point of view of that person? Is it somehow different from the definition various dictionaries provide? Even though ambition might be just about a strong desire to achieve something in life, this concept is much deeper. Being ambitious is about being determined to reach your targets, to become powerful in all senses, to get on the pinnacle of success, in other words, to stay goal-oriented no matter what obstacles appear on your way.
The vast majority of people get easily scared after the first encounter with hardships. That might be quite discouraging, and so people just lose the desire to continue fighting for their dreams and ideas. For sure, not every person can be called ambitious or can learn how to be one. Ambition is a natural strive for better things some people possess, and although they might be disapproved and accused of blindly following the imposed rush for power, or money, or acknowledgment, ambitious people are simply pursuing their dreams. This is a great impetus many successful and prominent politicians, writers, actors, journalists, and many other people whom we admire, whose innate strength and the ability to fight for meaningful things inspire us, cultivate in themselves.
Ambition leads inevitably to power, letting the chosen ones to get out there, be heard and seen. This feature of character is an indispensable part of any genuine leader. Only the person who has the goals in life knows how to achieve them and overcome any obstacles on the way. If you can bravely stand out and air the ideas when the majority is not listening, show the direction, and insist on it when the opponents are criticizing you, you can be proudly called the ambition-owner.
Ambition is also about the endeavor. The path to success has never been strewed with rose petals. However, the difference between an ambitious person and a usual one lays in the attitude to failure. Once your plans got crashed you may think it's over, you will not get another chance to prove you are worth to be successful, whereas an ambitious person will start to build a new plan, a new way to win that victory with life because that is what ambition is – the whisper in your head that orders you to try again and again.
Ambition not only manifests power and fighting but also faith. When you believe in your own strength, in your abilities, in your inner charm, and your ideas, even the Universe listens to you and assists you when it is necessary. That is how those outstanding personalities attain their goals, simply believing in what they do, having strong credence towards future. Ambition might be about that quiet voice inside you that claims you can do it, tackle anything, and alter the world.
The striving for your objectives, despite all obstacles, is worth admiring. If one believes in positive changes and continues to do the life-work, despite all the skepticism and critiques, this person undoubtedly has guts and can be called ambitious.
Related Blog Posts from category "Education"
FREE Extras:
FREE revision (within 2 days)
FREE title page
FREE bibliography
FREE outline (on request)
FREE e-mail delivery
FREE formatting
We Guarantee:
Quality research and writing
24/7/365 Live support
MA, BA, and PhD degree writers
100% Confidentiality
No hidden charges
Never resold works
Complete authenticity
Paper Format:
12 pt. Times New Roman
Double-spaced/Single-spaced papers
1 inch margins
Any citation style
Up-to-date sources only
Fully referenced papers