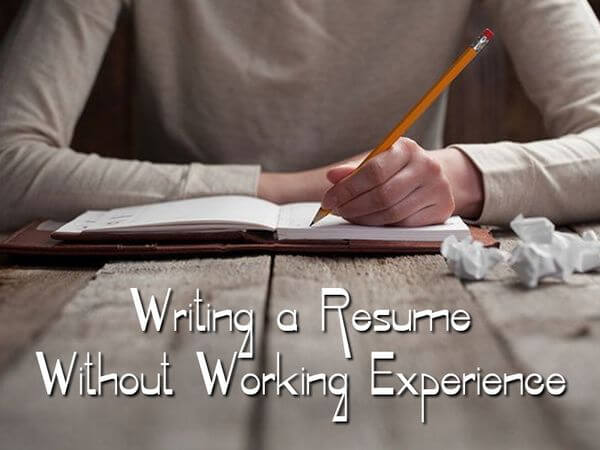 It's a well-known fact that almost all employers prefer to hire those people who have at least some working experience. Job seekers who want to apply for a position for the first time in their life find it very hard to get recruited because no one wants to work with an inexperienced employee. Although those who apply for a vacancy might have professional skills in a certain sphere, they may lack experience. Actually, a hiring manager believes that only by viewing a work history of an applicant one can predict whether he/she is a good worker or not. Is there any solution to this problem?
Frankly speaking, making an appropriate first impression is the first step to get a good job. If you don't have any work experience yet, start your CV with a clear aim. As a result, an employer will understand your main purposes. In addition, you will show that you are concentrated on the employer's mindset. There is one more method to present yourself decently even without work experience. You should include a list of qualifications consisting of your greatest upsides and strengths that prove your perfection regarding a position. Such a summary emphasizes the experience you discuss in the main body of your resume and it appears as if you are experienced in this or that area. You may create a list of your skills and features having completed the rest of the CV.
Presenting yourself in a favorable light is rather important. Yes, you might not have a significant work experience, but what about the time when you took part in a voluntary organization or performed a hobby? Beginning a section with your education history is one of the best ideas that will help you to get taken on. If it is closely connected to the job, don't lose an opportunity to say something about your school projects, because they are also relevant for those who still haven't gained work experience. Write a list of all capabilities and your achievements in the sphere of volunteering that are related and can be transferred to your workplace. Does the hiring manager expect to find someone who has good customer service skills? For instance, a few years spent gathering money for some school organization or football team add up to your qualifications concerning the position. Focus on how the fact that you participated in it helped the event or organization. Remember to mention any rewards as well as promotions.
Summarize your skills. You can end your resume by listing any skills you have gained that make you a perfect applicant for the vacancy. For example, a great amount of time that you dedicated to editing videos concerning social media can also be mentioned.
Don't forget about being professional! Absence of work experience doesn't mean that you are incompetent and unqualified. Keep in mind that tense, style and font you use while creating your resume should be consistent. Check whether your piece of writing doesn't have typographical errors. Thus, you will be able to show your level of professionalism. Moreover, take a look at a resume building service that is called LiveCareer's Resume so that your composition is a professional, eye-catching and well-written one that makes employers interested in it.
Related Blog Posts from category "Essay Writing Assistance"
FREE Extras:
FREE revision (within 2 days)
FREE title page
FREE bibliography
FREE outline (on request)
FREE e-mail delivery
FREE formatting
We Guarantee:
Quality research and writing
24/7/365 Live support
MA, BA, and PhD degree writers
100% Confidentiality
No hidden charges
Never resold works
Complete authenticity
Paper Format:
12 pt. Times New Roman
Double-spaced/Single-spaced papers
1 inch margins
Any citation style
Up-to-date sources only
Fully referenced papers